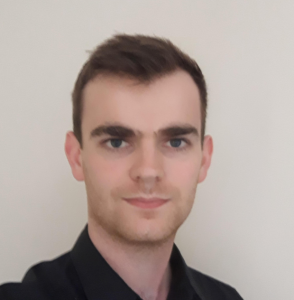 Andrew Dorman is a doctoral candidate in the DCU School of History and Geography. His research considers the soldier's experience in eighteenth-century Ireland. He will be speaking about his research at the ECIS Annual Conference on 17-18 June 2022. You can follow him on Twitter @andydormann.
Favourite archive:
The National Army Museum in Chelsea. My inner 9-year-old appreciates an archive with a tank in the car park.
Favourite museum, gallery or heritage site:
Hôtel National des Invalides in Paris. My inner 9-year-old also appreciates a museum with a tank in the car park
Most exciting place or time in the eighteenth-century:
Dublin City, at any given moment. Exciting? Certainly. Safe? Certainly not.
Best online resource:
The Irish Newspaper Archives, and their British equivalent
Best book of 18th century interest:
Based on my research interests, J.A. Houlding's Fit for Service or Ilya Berkovich's Motivation in War.
What eighteenth century figure would you most like to have a drink with?
Every figure I study seems repugnant, but if I had to choose one, I'd say King George II. Might as well start at the top and work down!
What will you be talking about at the ECIS Annual Conference?

My research explores the experience of soldiering in Ireland in the eighteenth century, examining the army-societal relationship and the unique challenges presented by deployment in Ireland. It moves military history away from the battlefield and instead looks at the social dynamics of Irish service, such as diet, relationship with the wider population, housing, protest and more.
The paper I will be presenting will explore the phenomena of recruitment and desertion in the army in Ireland in the eighteenth century. It will consider the pattern and practice of recruiting, and the creative ways by which junior officers circumvented anti-Irish recruiting legislation in a bid to keep their regiments fully manned. In addition, it shall distinguish between Protestant and Catholic recruitment and trace the contributions of these groups to the military throughout the entire century. The antithesis of recruitment was desertion, and most histories of the army in Ireland argue that soldiers based on the island were more likely to desert. My paper aims to challenge this traditional narrative and evaluate how serious an issue this was for the army in Ireland in the eighteenth century.