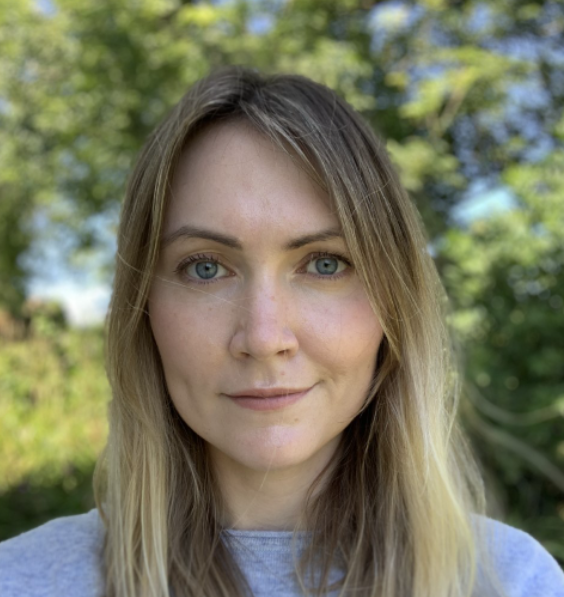 Kristina Decker is a PhD researcher at University College Cork. Her research explores women and the culture of Improvement in Eighteenth-Century Ireland. Her broader interests include women's history and the cultural history of the long eighteenth century, country house and material culture studies, and animal histories. She will be speaking about her research at the ECIS Annual Conference on 17-18 June 2022. You can follow her on Twitter @kristina_decker
Favourite archive:
The British Library practically feels like a second home, but I also love the National Library of Wales where I was able to sift through boxes of uncatalogued materials relating to Mary Delany's family.
Favourite museum, gallery or heritage site:
The V&A because of its amazing textile collections. Also the Sir John Soane Museum, National Portrait Gallery, and Delany's 'Paper Mosaicks' at the British Museum
Most exciting place or time in the eighteenth-century:
The Duchess of Portland's Bulstrode Park
Best online resource:
ECCO and Elizabeth Montagu Correspondence Online (EMCO
Best book of 18th century interest:
Amanda Vickery's The Gentleman's Daughter: Women's Lives in Georgian England and Behind Closed Doors: At Home in Georgian England.
What eighteenth century figure would you most like to have a drink with?
It has to be Mary Delany!
What will you be talking about at the ECIS Annual Conference?
My PhD thesis, titled 'Women and Improvement in Eighteenth-Century Ireland: the Case of Mary Delany', explores the many ways in which Mary Delany participated in the culture of improvement during the time that she lived in Ireland, including such areas as education, sociability, landscape, and female 'accomplishments'. At the 2022 ECIS conference I will be examining Mary Delany's sketches and written descriptions of her house, Delville, and the wider landscape of Glasnevin, Co Dublin. My paper will explore Mary Delany's discussion of the Irish landscape and how it reflected her other interests – particularly the culture of Improvement – and, ultimately, how she used these discussions to navigate and situate herself within the Irish landscape.