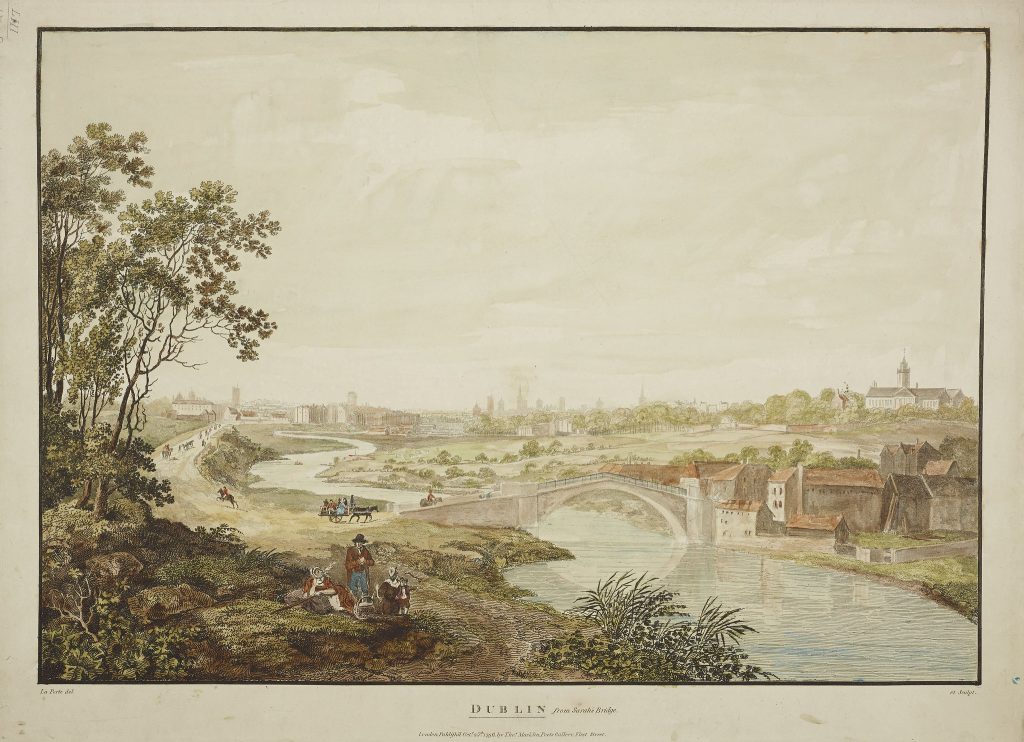 The 2023 Annual Conference of the Eighteenth-Century Ireland Society/An Cumann Éire san Ochtú Céad Déag is scheduled to take place as an in-person event in Dublin City University on 16-17 June, 2023.
Professor Mícheál Mac Craith and Professor Martyn Powell will delivery plenary sessions.
The conference dinner will be held on Friday 16 June in Il Corvo, 98 – 100 Upper Drumcondra Rd. Follow this link to download a copy of the menu. Please note that places at the conference dinner are limited so advance booking is essential.
The conference is being organised in association with the DCU School of History & Geography, Fiontar & Scoil na Gaeilge, DCU and the School of Arts & Humanities, The Open University. Postgraduate conference bursaries have been generously supported by Marsh's Library.
Registration
Click on the 'Register' button below to register for the annual conference via Eventbrite. Registration will open on 11 May at 1pm and close on 14 June at 5pm.
If you wish to register by post, follow this link to download the postal registration form. Please note that postal registration forms should be returned, with payment enclosed, to the Society Treasurer by 9 June 2023.
Programme
Follow this link to view the conference programme. Please note that the programme is provisional and subject to change.
Copies of the final programme will be available at the conference.
Access and Parking
Follow this link to download directions for accessing the campus and finding the appropriate parking bays.
Follow this link to download a map of the DCU St Patrick's Campus.
Contact
Queries about the conference may be addressed to any one of the organisers:

-Prof. James Kelly ([email protected])
-Dr Suzanne Forbes ([email protected])
-Prof. Ciarán MacMurchaidh ([email protected])