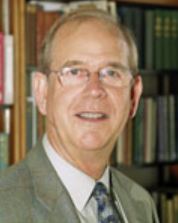 Andrew Carpenter is a committee member of the Eighteenth-Century Ireland Society. He was the founding president of the society and founding editor of the society's journal, Eighteenth-Century Ireland / Iris an dá chultúr. He is Emeritus Professor of English at University College Dublin. His research interests include Irish poetry in English, 1660-1800, and Jonathan Swift and his Irish circle.  He has published extensively on these topics and two of his best known publications are Verse in English from Tudor and Stuart Ireland (2003) and Verse in English from Eighteenth-Century Ireland (1998). 
Favourite archive:
Royal Irish Academy
Favourite museum, gallery or heritage site:
Trinity College Dublin Long Room
Most exciting place or time in the eighteenth-century:
1685-1690, 1720-1740 and 1780-1800.
Best online resource:
The English Short Title Catalogue and Eighteenth-Century Collections Online.
Best book/history of 18th century interest:
Roger Lonsdale (ed.), New Oxford Book of Eighteenth-Century Verse.
What eighteenth century figure would you most like to have a drink with:
Jonathan Swift
What's so great about the eighteenth-century?
It's endlessly fascinating. I've spent all my life learning about (and enjoying the work of) those writing poetry in Ireland in the period 1660-1800.
What's so great about being part of ECIS?
I was founding president of ECIS in 1986 and founder and first editor of Eighteenth-Century Ireland/Iris an dá chulthúr. I have been a committee member since 1986 (I think!).