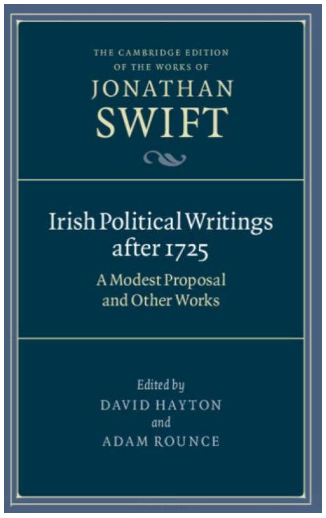 Irish Political Writings after 1725: A Modest Proposal and Other Works edited by David Hayton and Adam Rounce is the latest volume of The Cambridge Edition of the Works of Jonathan Swift and the first fully annotated edition of Swift's Irish prose writings from 1726 to 1737.
The book will be launched at 7.30pm on Wednesday, 26 September 2018 at Armagh Robinson Library. Professor Andrew Carpenter will be guest speaker at the event and there will be an opportunity to purchase copies of the book, signed by Professor David Hayton.
Refreshments will be kindly provided by Ulster University.
RSVP by 21 September 2018 via e-mail: [email protected] or telephone: 028 37523142