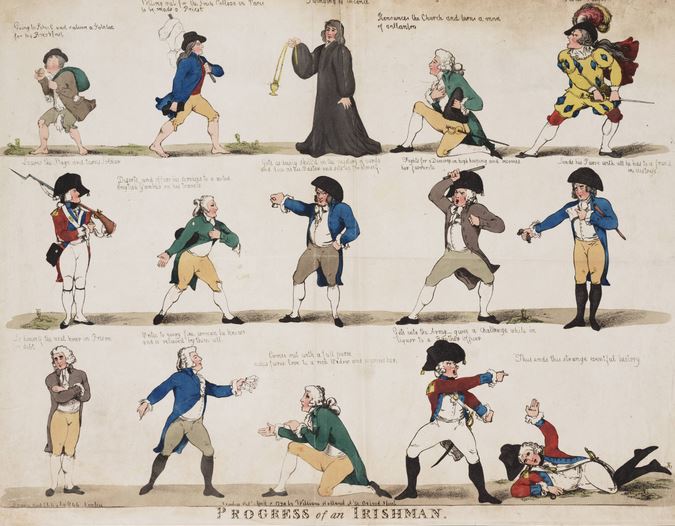 This etching by Richard Newton from 1794 shows the 'Progress of an Irishman' through his life in fifteen figures. The first figure shows the Irishman on the way to school (eating a potato for breakfast) and the rest of the pictures tell the story of other major events in his life, such as: setting off for the Irish College in Paris; becoming a priest; renouncing the priesthood; becoming an actor; becoming a soldier; becoming a gambler; becoming a debtor; marrying a rich woman; getting into the army (this time as an officer); and dying in a drunk fight.
Here are some close-ups of my favourite figures from the etching with transcriptions of the original captions. All of the images are reproduced courtesy of the Lewis Walpole Library, Yale University.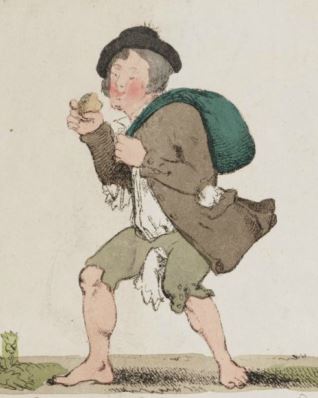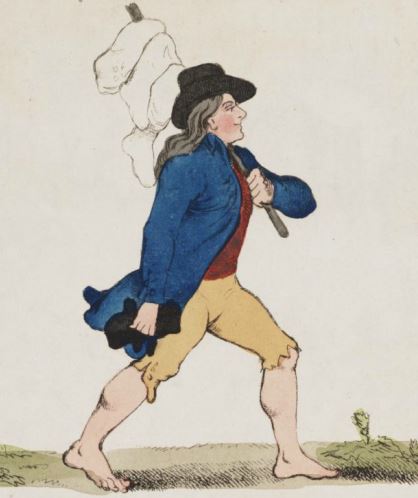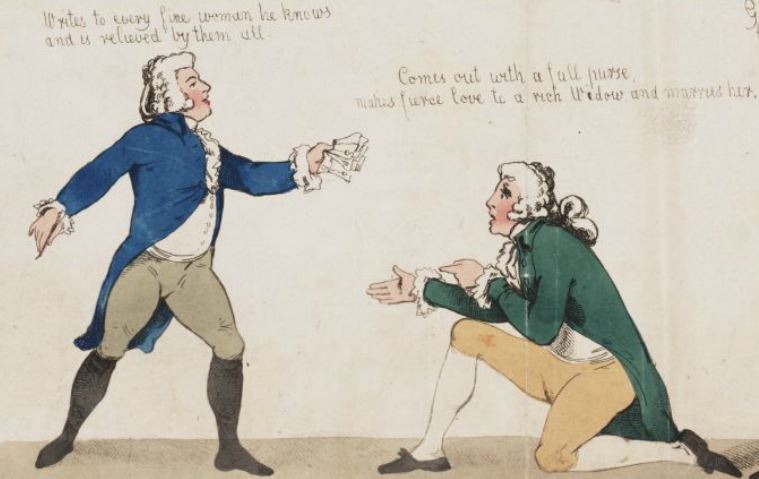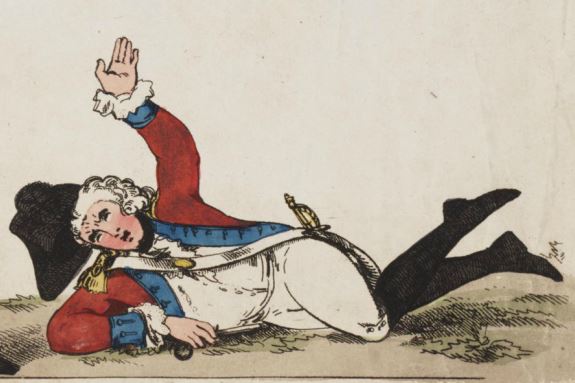 You can take a look at the high resolution version of the etching and find more information about it on the Lewis Walpole Library website by clicking here.