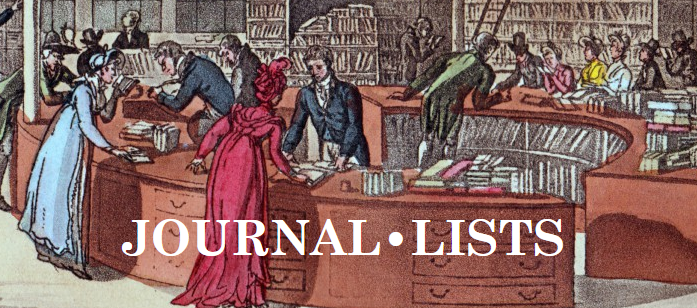 Journal•Lists is a free subscription service that emails you historical novels, periodicals and diaries in short e-installments.
It has been designed to recapture the process of reading in installments that was a key part of the reading experience in the eighteenth and nineteenth centuries. It also offers a new way of reading diaries and letters that encourages a closer connection with their authors' daily lives.
The first Journal•Lists goes live on 14 August with James Boswell's Journal of a Tour to the Hebrides. If you sign up, you will receive each entry of Boswell's diary on the anniversary of the day it was written.
Upcoming Journal•Lists will include The Spectator and Lord Byron's Ravenna.
Go to www.journallists.wordpress.com to find out more.