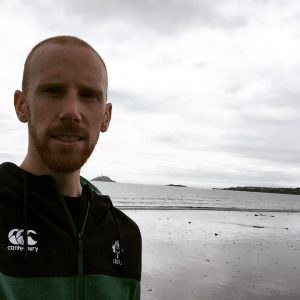 Dónal Gill is a PhD candidate in Political Science at Concordia University and Political Science lecturer at Dawson College. Both institutions are located in Montreal, Quebec, Canada. His research looks Irish and British political thought in the eighteenth century, particularly Swift and Burke. He will be speaking about his research at the ECIS Annual Conference on 8-9 June 2016. 
Most exciting place or time in the eighteenth-century:
The imagination of Jonathan Swift
Best book of 18th century interest:
Political ideas in eighteenth-century Ireland, edited by S J Connolly
What eighteenth century figure would you most like to have a drink with?
I wouldn't mind picking the brain of Francis Hutcheson over a glass of warm milk.
What will you be talking about at the ECIS Annual Conference?
I will be presenting on the topic of the pitfalls of travel engaged in Swift's Gulliver's Travels. The paper places Swift in dialogue with Locke and Shaftesbury on advising travellers how to obtain the benefits of travels whilst avoiding the myriad possibilities for corruption and degeneration unleashed by voyaging into the unknown. The Travels commentary on such issues is an interesting push back against the modern liberal assumptions regarding the universal benefit of travel to all people in all circumstances. Instead, I read Swift as suggesting that there is a slim likelihood of the emergence of individuals who are sufficiently and properly educated so as to render the benefit of travel to be available to them, and are corrupted by their experiences as a result.