I thought I'd add another pin to the ECIS Blog Map this week with a post I've been meaning to write since the ECIS Annual Conference in June…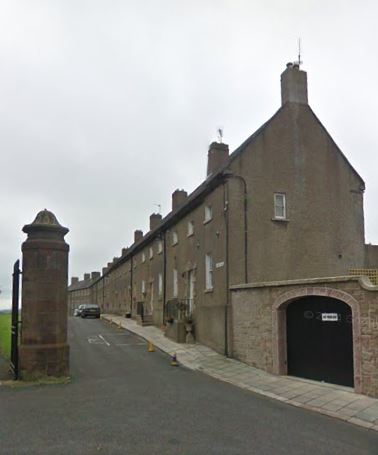 Vicars' Hill is the name of a row of Georgian houses facing St Patrick's Cathedral (CoI) in Armagh. This terrace has also been known as Church Street and Pound Hill. In the early eighteenth-century Archbishop of Armagh, Hugh Boulter oversaw the construction of Nos 1-4 Vicars' Hill. Half a century later, Archbishop Richard Robinson was responsible for the addition of Nos 5-11 Vicars' Hill. For a good photo of the terrace, take a look at Archiseek, here.
No. 5, was built in the early 1770s as a registry for the records of the Church of Ireland and Armagh Diocese. The registry was built with two octagonal rooms, designed to help control the temperature and to allow air to circulate. In the 1930s, the registry records were moved and No. 5 was used as a dwelling for a time. Today the former registry houses 'Armagh's Hidden Gem', the No. 5 Vicars' Hill museum.
During the ECIS Annual Conference, Frances Nolan and I took a look around the museum. One of the museum staff, Stephen Day, showed us around and brought us up to the mezzanine to take some photos.
This is a photo of the 'Registry Room' from the mezzanine. You can see from the photo that the room houses a number of early Christian artefacts, which were collected by Archbishop Marcus Gervais Beresford (1801-1885). You can also see a display case of documents that were once housed in the registry, ranging in date from the fifteenth to twentieth century. Other displays in the 'Registry Room' include a selection of Armagh's maces dating from the mid-seventeenth century.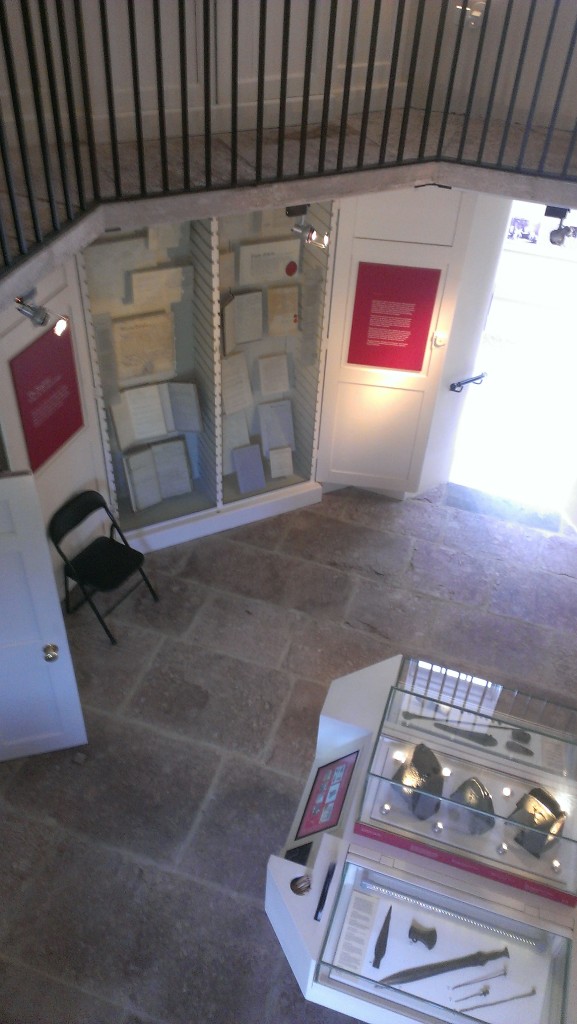 Between the two octagonal rooms you can see the 'Armagh Ogham Stone' which dates from the 5th century AD and was found three miles south of the city. You can also view information panels on the Archbishops of Armagh and the development of Armagh from 1600 onwards.
The 'Robinson Room' (pictured below), includes displays of eighteenth-century prints from Archbishop Robinson's collection, including examples of the work of William Hogarth. The central display case in this room houses a three dimensional model of Armagh City and exhibits of coins, medals and gems from Robinson's collection.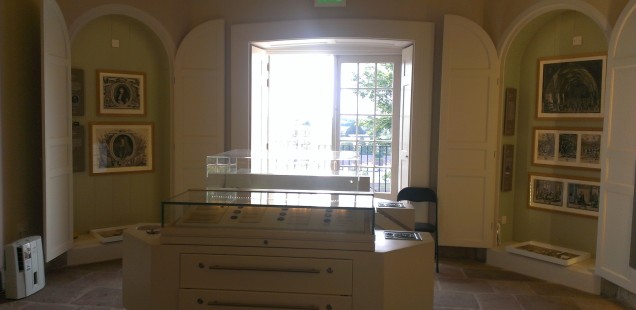 Another highlight of No. 5 Vicars' Hill was the view from the back garden!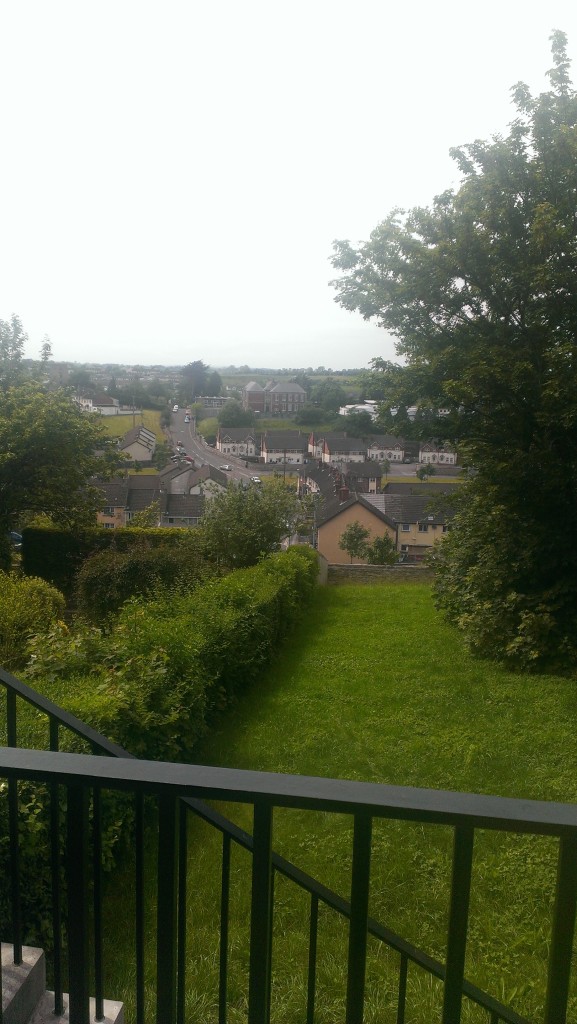 This is a great museum, with friendly and knowledgeable staff and excellent interpretative materials. If you are in Armagh you should make sure to find No. 5 Vicars' Hill and take a look around!
Further Reading:
Stephen Day, 'Vicar's Hill, Armagh: Origins and Development', History Armagh, vol. 3, no. 1 (2013), pp 4-7.