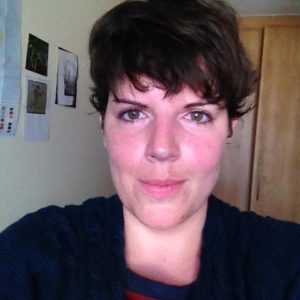 Ciaran McDonough is a doctoral research scholar at NUI Galway. Her research looks at nineteenth-century Irish antiquarianism and she will be speaking about her work at the ECIS Annual Conference on 10-11 June 2016. You can find out more about Ciaran's research by visiting her academia.edu page or by following her on twitter.
Favourite archive:
The Royal Irish Academy
Favourite museum, gallery or heritage site:
National Museum of Ireland – Archaeology
Most exciting place or time in the eighteenth-century:
Dublin in the 1780s and 1790s – such a hub of activity!
Best online resource:
Archive.org
Best book of 18th century interest:
Clare O'Halloran, Golden Ages and Barbarous Nations – a brilliant guide to eighteenth-century antiquarianism.
What eighteenth century figure would you most like to have a drink with?
Charles Vallancey. Having spent the past few years researching this fascinating character (and laughing at his ideas), I would like to see the man behind the mad ideas!
What will you be talking about at the ECIS Annual Conference 2016?
I work on nineteenth-century antiquarianism and will be discussing some of the problems I have faced in working on a definition of an 'antiquarian'. My paper at the conference will focus on what the term meant in the eighteenth-century and what antiquarian research consisted of in this time period. I will also make reference to the discrepancies in usage between the terms 'antiquarian' and 'scholar'. Did the use of these terms reflect the type of work carried out? When Charles O'Conor referred to Dubhaltach Mac Fhirbhisigh as an 'antiquary', did he mean that Mac Fhirbhisigh carried out different work than himself? O'Conor has subsequently been referred to as a 'scholar' – is this another difference? My paper will attempt to answer these questions.