A new Eighteenth-Century Ireland Blog will be launched on Thursday, 1 May 2014. To help mark the launch, Four Courts Press have kindly given us the following two books from their catalogue to give away:
Raymond Gillespie & R. F. Foster (eds), Irish provincial cultures in the long eighteenth century: Essays for Toby Barnard.
James Kelly & Martyn J. Powell (eds), Clubs and societies in eighteenth-century Ireland.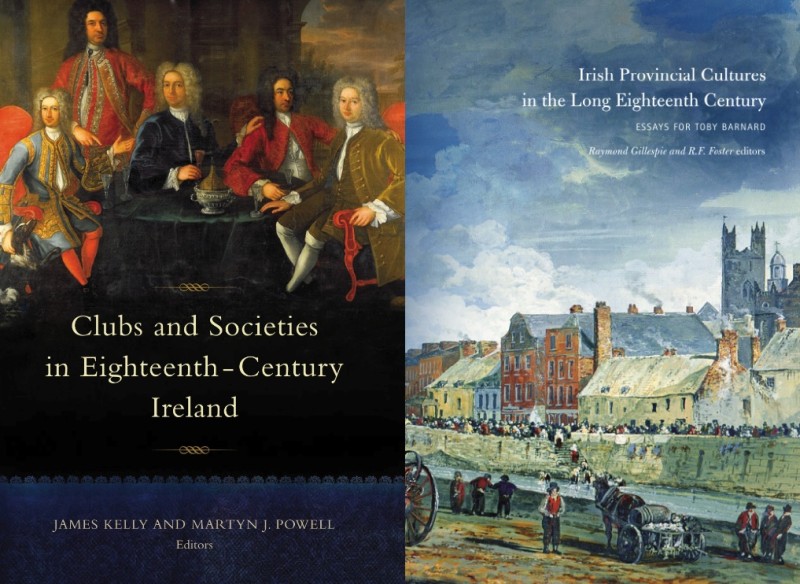 To be in with a chance to win one of these books, simply sign-up to follow the blog by entering your email address in the form on the right hand side of the ECIS Blog page. Signing-up to follow the blog will mean that you get automatic updates each time the blog has been updated with a new post (your email will not be used for any other purpose). The competition is open until 1 May at 5.oopm and the winners will be announced on the blog on Friday, 2 May.
The new blog will be edited by Suzanne Forbes (@Suzanne_Forbes) and Lisa Marie Griffith (@lisamgriffth).
Contributions to the blog are also very welcome and may be submitted to [email protected]. If you are interested in submitting a piece to be included in the blog, please consult our guidelines for contributors.