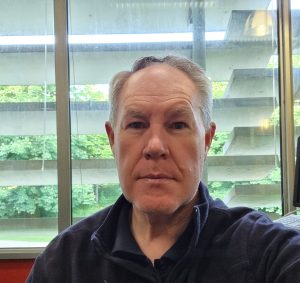 Martin McMahon is completing an MA in Irish History at University College Dublin. His research explores the impact of the military on Irish urbanisation in the seventeenth and eighteenth centuries. He will be speaking about his research at the ECIS Annual Conference on 16-17 June 2023. You can follow him on Twitter @MartinMc1404
Favourite archive:
Many archives like the British Library, TNA in Kew and the Dublin's National Archives are purpose built, state of the art facilities. However, my favourite has to be Marsh's Library, where the building itself, its interior and environment are an integral part of the archive. This is no better place to contemplate 'standing on the shoulders of giants', in such a wonderful surrounding.
Favourite museum, gallery or heritage site:
I can be found every Sunday morning in the Hugh Lane Gallery on Dublin's Parnell Square, where the gallery hosts an eclectic blend of classical music – from the seventeenth century to contemporary. Located in the 1st Earl of Charlemont's mansion, in the midst of eighteenth century architecture and modern art, there is no better way to spend a Sunday morning.     
Most exciting place or time in the eighteenth-century:
Dublin, 1740-1760.
Best online resource:
It's hard not to think of ECCO as the first port of call.
Best book of 18th century interest:
Anthony Malcomson's Nathaniel Clements (1705-77): Politics, fashion and architecture in mid-eighteenth century Ireland.
What eighteenth century figure would you most like to have a drink with?
James Butler, 2nd Duke of Ormonde.
What will you be talking about at the ECIS Annual Conference?
I've spent the last two years researching the Dublin Barracks, the precursor to Collins Barracks. At the time, a unique and innovative facility, it was reputedly capable of accommodating up to 4,000 people.  Built at a time of great political and financial pressures within the Irish Establishment, my paper focuses on how these pressures effected the approach of Thomas Burgh, the Surveyor-General, and discusses how this might have impacted on his legacy as one of the country's first Irish architects.